Wasp brought in to curb plant pests

NZ Newswire
21/06/2016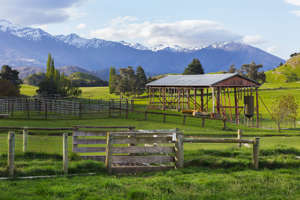 © Stoneography/Moment Open/Getty Images Psyllids have been plaguing New Zealand since about 2006 An army of wasps is being deployed to help take the sting out of a pesky bug threatening New Zealand's agriculture.
The Environmental Protection Agency has approved the release of a breed of parasite wasp - called amarixia triozae - to help battle tomato potato psyllids - or plant lice - which have been a major source of pain for the country's growers.
Psyllids have been plaguing New Zealand since about 2006, with their offspring feeding on the leaves of potato, tomato, capsicum and tamarillo plants, hurting yields and spreading some diseases.
The annual cost to control them is estimated to be about $25 million a year for potato growers alone and the industry says the effects are "enormous".
The EPA's acting general manager of new organisms Ray McMillan said the red-winged wasps would be deployed along with other insects and chemicals, and would kill the pests by laying eggs that feed on psyllids.
"Once it's established, the wasp will create significant benefits for growers of potatoes, tomatoes and other food crops," he said.
Horticulture New Zealand, which made the application to use the wasps on behalf of growers, said the industry believed using biological solutions like the bugs would also improve production quality.
"It also means a considerable reduction in the use of agchem treatments, which is obviously beneficial to the environment," chief executive Mike Chapman said.