'Waves of cash won't help social issues'

NZ Newswire
21/05/2017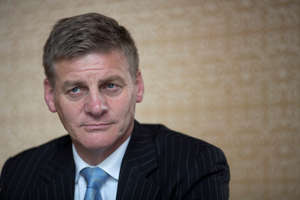 Throwing "waves of cash" at New Zealand's social issues won't help solve the problems, Prime Minister Bill English says.
In the lead up to Thursday's budget, Mr English warned Kiwis shouldn't expect huge amounts of money to be invested into solving social problems.
Instead, the government needed to do a better job of dealing with long-running social problems, he told Newshub.
"The hard bit of that is reorganising the way the government works with our most complex families, because quite frankly we do that a good a job of people that have very serious needs.
"You shouldn't expect waves of cash. That's what everyone else is promising."
Mr English said not to expect tax cuts either, as the budget would be a "responsible use of the opportunity New Zealand has created with surpluses".
"We believe we can meet a number of targets."
The surplus has already been invested in a number of programmes already, Mr English said, including investing to grow the police force, building more houses and the pay settlement for home carers.
Once a "sensible use" of the surpluses has been explored, then the government would invest in infrastructure, he said.
"But you can be sure that everyone is lining up predicting or bidding for what they think should be there [in the budget], just so afterwards they can say they're disappointed."