Weather brings down trees, powerlines

NZ Newswire
21/01/2017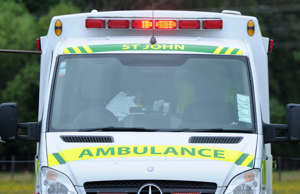 A man has been seriously injured when a large tree fell across his car south of Auckland as wild weather lashed the region.
Seven people were in the car on the Southern Motorway at Drury when a tree crashed down across the south-bound lanes shortly before 10pm on Saturday.
Several suffered injuries, the most serious a man in his 40s who was taken to Middlemore Hospital.
The strong winds and heavy rain felled multiple trees and at least two powerlines in central Auckland.
More than 10,000 homes were left without power in a dozen suburbs across the city.
Police also attended a number of minor weather-related crashes and urged people to drive to the conditions.
MetService has issued a severe weather watch for much of New Zealand on Sunday, caused by a deep low crossing the upper South Island.
A severe weather warning is in place for heavy rain across the South Island, Mt Taranaki and ranges in the Bay of Plenty.
Severe gales are also forecast to hit central New Zealand, including Taranaki, Whangangui and Taihape.
It follows a severe bomb low weather system earlier in the week, dubbed a "weather bomb".
This State house in Onehunga suffered a bit of damage in the storm last night. pic.twitter.com/OqL9N2NAWw

— Tim McCready (@Tim_McCready) January 21, 2017