Weekend fishers adding millions to economy

NZ Newswire
2/05/2016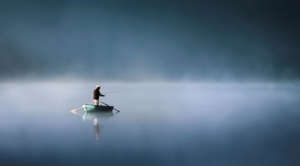 If recreational fishers were in need of an excuse to get out on the water they can now rest assured their hobby is adding millions to the economy, a new report says.
A study commissioned by the New Zealand Marine Research Foundation has found recreational fishing is creating $1.7 billion in economic activity around the country each year and supporting more 8000 jobs.
In fuel tax and GST alone, the hobby was putting $200 million into the government coffers each year, foundation chair Jeff Romeril said.
"Of that income the costs of managing non-commercial fisheries is estimated at less than $15 million per year, so the value we add to the economy is plain to see," he said.
"Prior to this report, the value of the recreational fishing industry to the economy was largely unknown."
Mr Romeril said he hoped the findings would help policy makers see fishing as a potential tourism sector activity to be promoted and expanded.
"It is our view that greater abundance in our inshore fisheries will mean greater certainty leading to better fishing experiences, increased tourism, consumer spending and job creation," he said.
Napier boat manufacturer Brian Firman says he's seen the economic benefits of fishing first hand.
"It's high time we started respecting recreational fishing for the economic contributor that it actually is," he said.
The report was funded through a $50,000 Givealittle campaign and written by US wildlife economist Rob Southwick.