Wellington salute for Queen's Birthday

NZ Newswire
5/06/2016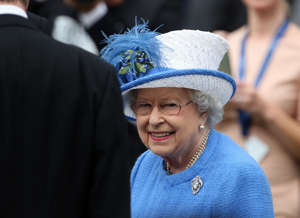 Personnel from the 16th Field Regiment Royal New Zealand Artillery will fire a 21-gun salute at Point Jerningham in Wellington.
The salute at noon on Monday is to commemorate the official birthday, as observed in New Zealand, of Queen Elizabeth II. She turned 90 this year.
Point Jerningham is New Zealand's only permanent saluting battery and is made up of four modified 25 pounder guns.
The tradition of firing salutes grew from naval tradition. A warship would fire its cannons to show that its guns were empty, demonstrating they were unloaded and it had no hostile intent.
These days all salutes are fired with blank cartridges.
Members of the public are welcome to attend the gun salute.
Monday is a public holiday in New Zealand.