Wellington to host quake conference

NZ Newswire
26/04/2017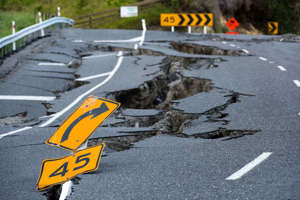 The world's earthquake experts will gather in Wellington for a conference to discuss growing building structure resilience in future quake disasters.
Around 500 earthquake engineers and scientists, including 100 international delegates, will take part in the New Zealand Society for Earthquake Engineering's technical conference which will include discussions around the aftermath of the Kaikoura quake.
"Following the Kaikoura Earthquake, the community is asking important questions of earthquake engineers about seismic risk, adequacy of codes and seismic resilience," NZSEE president Peter Smith said.
"At the conference, engineers will be sharing what we have learned and listening to what overseas experience can teach us, as we work towards better seismic resilience in our buildings and infrastructure."
Experts from the United States, Japan, China, Taiwan and Turkey are among those expected to attend the conference, which runs from Thursday to Saturday.