Wellington Zoo welcomes four capybaras

NZ Newswire
20/04/2016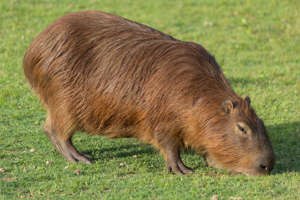 Four of the world's largest rodents have taken up residency at Wellington Zoo.
Three female and one male capybaras arrived from Parc Zoologique de Paris earlier this week, where they will live in a newly redeveloped habitat near Wellington Zoo's entrance.
Life sciences manager Dave French says the zoo is excited to welcome four of the herbivores.
"These social animals are a herd species and they are the world's largest rodent," he said on Wednesday.
While capybaras - native to central and south America - are not endangered, their numbers have been affected by hunting and habitat loss.