Which party is splashing the taxpayer cash

NZ Newswire
28/04/2016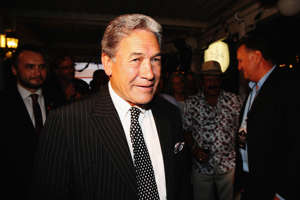 The bill has come in for politicians travel and accommodation expenses with taxpayers picking up a $1.4 million tab for the first quarter of 2016.
Parliamentarians spent $472,777 between January 1 and March 31 on accommodation while travel expenses added up to $927,347 according to the data released on Thursday.
While the National party has the most MPs and spent the most money ($501,820), they weren't the biggest spender per capita with New Zealand First having the dubious honour.
The party led by Winston Peters racked up around $15,984 per MP for the first three months of the year with Labour a close second on $15,444.
Overall, Labour spent $494,218 bill while the Greens ran up a $203,135 bill.
The United Future party, and its one MP Peter Dunne, did not spend a cent of taxpayer money.
POLITICAL PARTY EXPENSES PER MP
1. NZ First, $15,984 per MP
2. Labour, $15,444
3. Greens, $14,509
4. Maori Party, $12,234
5. National, $8,505
6. ACT Party, $655
7. United Future, $0
Source: New Zealand Parliament