Williams, Carter 'tarnish' NZ rugby brand

NZ Newswire
1/03/2017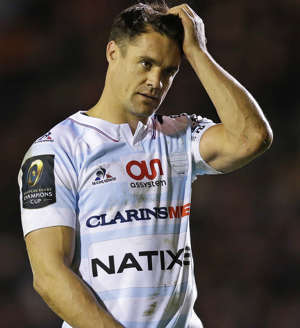 © Reuters / Henry Browne Dan Carter Dan Carter and Ali Williams have done themselves and the All Blacks brand no favour with their brushes with the law, says New Zealand Rugby boss Steve Tew.
Two New Zealand greats of the professional era, Carter and Williams face charges for separate alleged night-time illegalities in Paris.
Former first five-eighth Carter, 34, faces drink-driving charges after being pulled over in central Paris two weeks ago. He has apologised for his actions.
Lock Williams was arrested and faces charges of purchasing cocaine outside a nightclub over the weekend. He has been provisionally suspended by Racing 92.
Another former All Black, Sir John Kirwan, says the pair have "tarnished" the global brand of the two-time defending world champions.
Tew told journalists on Wednesday he won't disagree with Kirwan and said the the Racing 92 club team-mates have clearly let themselves down.
"It's very disappointing for them and the club they now play for; and disappointing for rugby and the All Blacks," Tew said.
"We expect very high standards of our players and our people when they're here with us and there's a certain legacy that you leave behind in the jersey and a certain responsibility that you take away with it."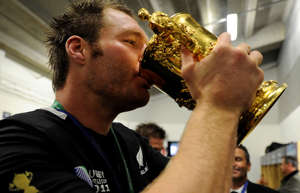 © AP Photo/Ross Land, file New Zealand All Blacks Ali Williams Tew says NZ Rugby hasn't been in touch with the pair and doesn't plan to be.
He says the pair will be getting good advice and will have learned some important lessons.
"Ali and Dan were looked after like any other player would be while they were in our employment," Tew said.
"They hopefully benefited from a lot of the things we put around them and the experiences they had.
"They left our employment some time ago and they're grown men working in the world."
Joining the chorus of disappointment was All Blacks captain Kieran Read, a former team-mate of both players at Test and Super Rugby level.
Read says the incidents sent a reminder to all former All Blaks there are expectations to still meet.
"The All Blacks always want to keep standards high, it's important that you respect that," he said.
"If you make a mistake it's out there. It's disappointing."