Windows XP's Enterprise Market Share Slips Under 10%

TechCrunch
15/05/2014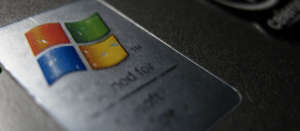 According to security firm , Windows XP's market share among enterprise-level corporations has slipped under the 10 percent mark, falling from 10 percent in April to "close to" 8 percent in May.
This matters given that Windows XP is now , as Microsoft has ceased to support and patch the more than decade-old operating system. According to , Windows XP retains more than 25 percent of the global desktop computer market.
Enterprise firms eclipsing the 10 percent market around a month after Microsoft removed support for Windows XP is potentially encouraging. At current rates, according to Qualys, Windows XP market share among large companies, using current trends, would reach zero in four months. That won't happen, of course, but the graph points down and to the left.
Why should you care? Windows XP is a security risk. That was in an Internet Explorer zero-day exploit that impacted a number of versions of the browser. More will crop up. And as long as big companies are on un-patched Windows XP, they are unsafe. And those companies often have your data on tap.
Here's the numerical decline in Windows XP's enterprise market share over the past few months (Qualys data):
Jan 2013 – 34%
Feb 2013 – 35%
Mar 2013 – 34%
Apr 2013 – 31%
May 2013 – 29%
Jun 2013 – 26%
Jul 2013 – 28%
Aug 2013 – 26%
Sep 2013 – 21%
Oct 2013 – 18%
Nov 2013 – 18%
Dec 2013 – 17%
Jan 2014 – 16%
Feb 2014 – 14%
Mar 2014 – 12%
Apr 2014 – 10%
May 2014 – 8%
IMAGE BY FLICKR USER  UNDER  LICENSE (IMAGE HAS BEEN CROPPED)