Winter solstice keeps things cosy

NZ Newswire
23/06/2016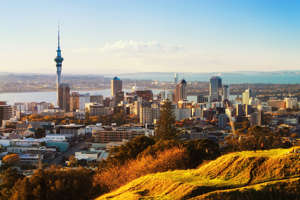 It was the shortest day of the year on Tuesday but the mercury wasn't having any of it with record mild temperatures for the winter solstice.
Six centres, Auckland, Tauranga, Christchurch, New Plymouth, Taupo and Kaitaia all recorded their mildest nights on record, according to NIWA figures.
Kaikoura even set a record for its warmest June 21 ever, hitting a temperature of 18.2.
"You wouldn't expect a day with record warms on the shortest day, it's a bit different , a bit unique," said NIWA meteorologist Ben Noll.
Climate change might have played a role in the higher temperatures but the warm seas currently around New Zealand were playing a role.
"They are about 1-2 degrees above normal, which contributes in a large way."
However, things got even warmer on Wednesday with a number of major centres hit record maximums for June 22, including Kaikoura reaching a giddy 23C.
Christchurch touched 21.8C, beating it previous high of 18.2C.
NIWA had earlier predicted it would be a warmer and wetter winter than previous years.
WINTER WARMERS:
* Tuesday was mildest June 21 night on record for Kaitaia (low 14C), Auckland (13.5C), Tauranga (13.5C), New Plymouth (12.2C), Taupo (9.9C), Christchurch (8.8C)
* Wednesday was the warmest June 22 on record for Hamilton (max temp 18.1C), Gisborne (19.8C), Whanganui (19.1C), Kaikoura (23C), Waipara (22.1C), Christchurch (21.8C), Dunedin (18.3C), Queenstown (15.1C), Invercargill (18.3C).