Witness recalls road worker's last moments

NZ Newswire
10/08/2016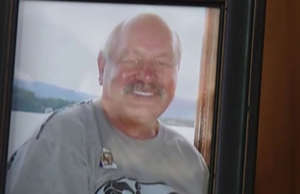 A witness has given a first-hand account of the final moments of road worker George Taiaroa, who died after being shot at a construction site.
Logging truck driver Craig Clothier was giving evidence on Wednesday in the trial of Quinton Winders, 45, who is accused of murdering Mr Taiaroa at Atiamuri, south of Tokoroa, in March 2013.
Mr Clothier said he reached the hump in the middle of a one-way bridge and saw a man with a stop-go sign controlling the area.
The man took a few steps towards a Jeep Cherokee and leant into the passenger window.
"Within seconds he stepped back, stood up and fell backward," Mr Clothier told the High Court at Rotorua.
"The blue jeep drove right up beside me. As soon as my trailer cleared the bridge he was gone. He put his foot down and was gone, gone."
Realising the man on the ground hadn't moved, Mr Clothier got out to speak to him, got no response, shook him and radioed for help.
"I was standing right above him," he said. "He had a bullet hole in his head."
Although he caught only a glimpse of the driver, Mr Clothier thought he was skinny, between 20 and 30, was possibly part-Maori or had dark skin, and was wearing a black T-shirt with writing on it.
He told defence lawyer Jonathan Temm he hadn't seen a rifle in the jeep or heard a gunshot.
Earlier, Mr Temm quizzed another witness, Michael Pengelly, about a conviction he had for a sexual offence involving a young girl who was either a daughter or niece of a Mongrel Mob member.
Mr Pengelly was the stop-go man at the opposite end of the one-lane bridge from Mr Taiaroa.
He agreed a Mongrel Mob member and an enforcer had gone to his Mangakino home, but denied they wanted money, saying it was his car they were after.
Mr Temm: "After George was shot, you said to people, `That could have been me', didn't you?" Mr Pengelly: "Yes".