Witness says he thought shooting a joke

NZ Newswire
9/08/2016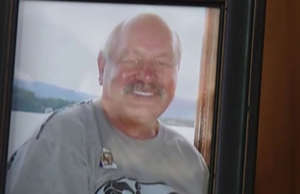 © Mediaworks George Taiaroa A man at the scene when road worker George Taiaroa was slain says he thought it was a joke after being told there had been a shooting.
"Someone was yelling at me, `This guy has been shot'," roading construction supervisor Andy Searancke told the High Court at Rotorua on Tuesday.
"I remember thinking, `You're joking,' but it was no joke."
Mr Searancke raced over to find Mr Taiaroa, a 67-year-old father of four, lying on the spot where he had been controlling traffic with a stop-go sign.
He rang for an ambulance. About 20 minutes later, a police officer arrived and she helped with CPR, but it was too late to revive Mr Taiaroa.
Mr Searancke was giving evidence on the second day of the trial of Quinton Winders, who is accused of murder.
The Crown says Winders, 45, shot Mr Taiaroa at a road construction site in Atiamuri, south of Tokoroa, on March 19, 2013.
It says the shooting was sparked by a minor traffic incident a week earlier, which Winders allegedly said would not have happened if Mr Taiaroa had been doing his job properly.
Earlier on Tuesday, defence lawyer Jonathan Temm quizzed Detective Steven Lockett about police operations targeting Winders, his parents, brothers and sisters.
Mr Temm asked about police intercepting calls into and out of Winders' parents' home, putting listening devices in their home and vehicles and the homes of friends, and tracking Winders' cell phone to see if it could be placed near Atiamuri at the time of Mr Taiaroa's death.
He said police had asked King's College and Lincoln University questions about Winders' student days, examined his siblings' bank records, and requisitioned insurance and telecommunication companies' records.
Det Lockett said he was aware of some of what Mr Temm had raised, but not all of it.
He was being questioned after giving evidence about obtaining production orders (previously search warrants) for phone records relating to Winders' parents' landline.