Witnesses detail movements of Jeep

NZ Newswire
12/08/2016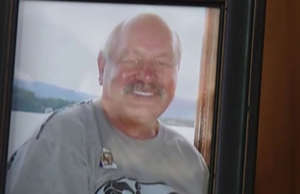 Two women have testified about a Jeep speeding towards them within minutes of George Taiaroa being gunned down.
Quinton Paul Winders, 45, has pleaded not guilty to Mr Taiaroa's murder at a road works site near Atiamuri on March 19, 2013.
Farm assistant Amy Seymour told the High Court in Rotorua on Friday she'd taken particular notice of a navy Jeep that came towards her because it didn't have a front number plate.
She'd been drawn to it because the truck she was driving was deregistered and also lacked plates.
"I thought `WOW, that's a flash looking farm truck' - it looked a lot more expensive than what I had. I thought what local in the area would have that?"
She said as the Jeep passed her she specifically looked into her rear view mirror to check for a rear plate noting it appeared to have one.
She said the Jeep was being driven at speed "but there's a bit of a hill there and you need quite a bit of oomph to get over it".
Soon after, she came across the crime scene. Her initial thought was Mr Taiaroa had been run over but was told he'd been shot.
"I was shocked as you would be," she told prosecutor Amanda Gordon.
She told Winders' lawyer Jonathan Temm the jeep's windows were tinted and she hadn't been able to see the driver.
Delena Morunga, who was on her way home from her greenkeeper's job at Kinloch Golf Club, spoke of a blue Jeep Cherokee driving so fast on her side of the road she had to move out of its way.
"It was going really fast, it had a sway on, he was holding the steering wheel real tight, I thought if he was going any faster he'd lose it, it was fast, way too fast, there was no need for that speed, there was no one on the road."
She said she was concerned about the speed because it was the time a school bus used the road.
She estimated the driver was in his late 30s, big and possibly Maori or a Pacific Islander, wearing "snarky" sunglasses.
She told Mr Temm the Jeep's windows were tinted and she hadn't been able to see the driver.
Earlier on Friday Atiamuri farmer Andrew Parker, who was driving his tractor between Whakamaru and Atiamuri that day, said a driver of a green Jeep had been "acting strange".
Open polytechnic regional lecturer Karen Illiston, who was driving from Taumarunui, said a vehicle came up behind her, repeatedly pulling back then moving so close to her she became frightened.
The trial has been adjourned until Monday morning.
Justice Kit Toogood told jurors weather permitting on Tuesday they'd visit the area they've heard evidence about since the trial began on August 8.