Witnesses thought victim hit by car

NZ Newswire
11/08/2016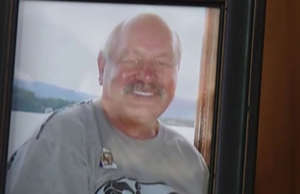 Witnesses thought stop-go man George Taiaroa had been hit by a speeding car as he lay dying on a single lane bridge near Atiamuru, the High Court at Rotorua has heard.
Whakamaru man Richard McMeekin thought the blue Jeep Cherokee that sped past him moments earlier with no numberplates was to blame, but learned moments later the man had been gunned down.
Quinton Winders, 45, is on trial for the murder of 67-year-old Mr Taiaroa in March 2013.
Winders was arrested more than two years after the murder, which was allegedly sparked by $980 damaged caused in a minor car accident.
"I asked a truck driver who'd stopped what was going on, he told me 'this man has just been shot' ... I checked him, there was no movement, he was lying flat on his back, I heard him start gurgling, there was a gun shot wound above his left eye," Mr McMeekin told the court on Thursday.
He told how he helped with CPR until a police woman arrived about 20 minutes later.
Mr McMeekin only got a brief one to two second glimpse of the Jeep's solo occupant, who he described as European, aged 20 to 30 with medium, dark brown hair.
But his wife Michelle described the man as younger and Maori as she told the court the Jeep had been going so fast she yelled out "slow the f*** down".
She described checking to see if Mr Taiaroa survived.
"I was hoping George was still alive, I checked his pulse there wasn't any," she said.
"I went to touch his mouth, there was no sound then there was some gurgling."
Neither of the couple heard the gunshot.
In evidence read to the court, Mangakino ambulance volunteer Brenda Chaffe said when she'd been told the patient she was treating had been shot in the temple she checked the back of his head but couldn't find a bullet exit point.
Apart from a hole in the forehead the only other injury was that the eye below it was very swollen.
A dozen officers who rushed to the scene from Mangakino, Tokoroa and Taupo didn't report seeing the car.