Woman dies at Northland beach

NZ Newswire
3/12/2016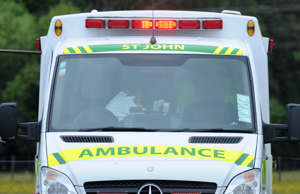 A woman has died after being pulled from the water at Taipa Bay in Northland.
Family members saw the woman was in distress in the water at about 5.40pm on Saturday, a police spokeswoman said.
They pulled her from the water onto the beach and St John ambulance staff did CPR but she died at the scene.
It's possible she suffered a medical event, the spokeswoman said.
The death is being referred to the coroner.