Woman rescued from near Ngauruhoe summit

NZ Newswire
18/04/2017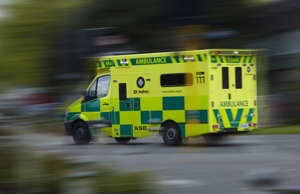 © File photo A woman who injured her knee near the summit of Mount Ngauruhoe has been rescued and airlifted to Rotorua Hospital. A woman has been rescued near the summit of Mount Ngauruhoe and airlifted to hospital.
The Taupo-based Greenlea rescue helicopter was dispatched to the central North Island mountain on Tuesday afternoon after the 20-year-old injured her knee.
Because of passing cloud, two Ruapehu Alpine Rescue Organisation volunteers were dropped at the summit ridge.
The pair walked down to the location of the woman, who was transferred to the helicopter when the weather cleared and flown to Rotorua.