Woodman returns to NZ sevens fold

NZ Newswire
29/11/2016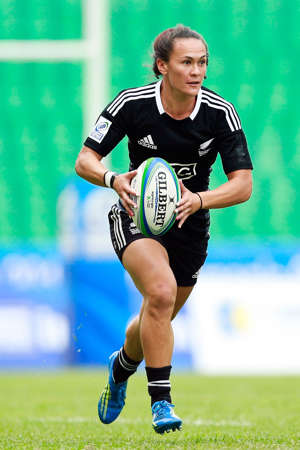 Portia Woodman can't guarantee she'll hit the ground running for New Zealand in the first round of the women's sevens world series.
An extended six-leg series begins in Dubai on Thursday, where New Zealand face pool opponents France, Fiji and Ireland.
It will be their first tournament since losing the Olympic final to Australia three months ago.
Woodman, who starred in that tournament, was in tears at the final whistle in Rio, believing she had let New Zealand down when shown a yellow card at a key point.
The 25-year-old speedster has put that behind her, producing a series of strong Test showings for the Black Ferns, including a hat-trick in their 38-8 win over Ireland in Dublin on Sunday.
Having immersed herself in the XV-a-side game leaves Woodman wary of the need to adjust, along with Kelly Brazier, who has also flown from Dublin to Dubai.
"It's a bit questionable about how our bodies are going to be feeling," Woodman said.
"We haven't played much sevens since the Olympics, but any footy is good."
The pair must also adjust quickly to newly-appointed coach Allan Bunting, who was promoted from assistant coach to replace Sean Horan.
Woodman says it will be interesting to assess the impact of Bunting and some new squad personnel as they set out to toppled Australia as world series champions.
New Zealand have traditionally made a good start but this week represents a trip into the unknown.
"We've won (in Dubai) before but we've got a new team, new coaches and this time it's more about development for us," Woodman said.
Meanwhile, World Rugby has announced the addition of Las Vegas to the women's series, extending it to six tournaments.
The tournament on March 3-5, which will run alongside the men's, will be the third round.