Work trains back on Main North Line

NZ Newswire
7/03/2017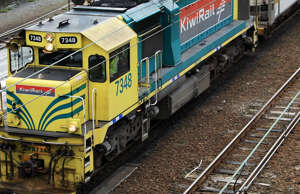 © Getty Images Work trains are about to start running on the earthquake-damaged Main North Line between Picton and Christchurch, and people are being asked to be vigilant.
KiwiRail says maintenance trains and other rail vehicles will begin using the line this week.
"Train services were stopped following the Kaikoura earthquake and people may have become accustomed to no trains," network services general manager Todd Moyle.
"They need to be extremely vigilant when they are using level crossings or moving about near the line as services resume."
Mr Moyle said the line wasn't officially shut after the November quake and hi-rail (road and rail) vehicles had been using it.
"However, this is a step up in scale," he said.
"It means people need to expect trains anytime and from either direction."
The first work train is scheduled to head south from Blenheim to Mirza on Thursday.