Workers discover 19th century human remains in Manhattan

New York Daily News
5/11/2015
City workers have made a cryptic discovery near Washington Square Park.
The workers unwittingly stumbled upon some long-term tenants of Greenwich Village — unearthing a vault with human remains that date to the 19th century — while upgrading older water mains under the park, Department of Design and Construction said.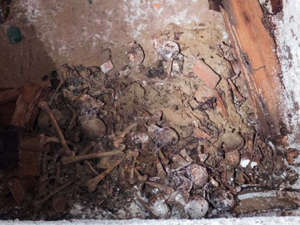 The park was once used as a graveyard and for public executions.
Archaeologists and anthropologists will visit the site, which is at the east end of the park near Waverly Pl., to gather information and better historically place the 8- by 20-foot chamber.
With News Wire Services
More from New York Daily News

New York Daily News