Wynne relishes All Whites return

NZ Newswire
7/11/2016
Just on a year after a mix-up over Deklan Wynne's eligibility cost New Zealand a spot at the Rio Olympics, the 21-year-old left back is making the most of his return to the All Whites.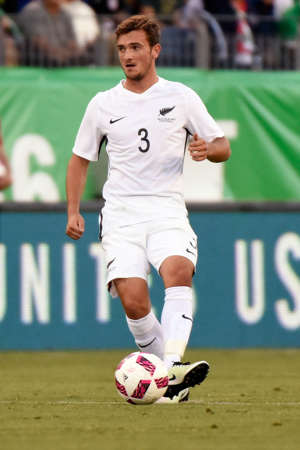 New Zealand's under-23 side, the Oly-Whites, were disqualified from the Oceania Olympic qualifying tournament in July last year after protests over the eligibility of South Africa-born Wynne.
In Auckland ahead the All Whites' World Cup qualifier against New Caledonia on Saturday, Wynne admitted he did wonder if he might not play for New Zealand again.
"It did cross my mind, but I knew I was in the hands of New Zealand Football," he said on Monday.
"To go through all that and still be here and able to play for New Zealand, it means a lot for me."
Wynne, who plays for the Vancouver Whitecaps in the US second-tier United Soccer League, has earned four caps for the All Whites and impressed in their match against Mexico in New Zealand's recent two-match US tour.
He says he's learning quickly under New Zealand coach Anthony Hudson, and looking forward to the upcoming home-and-away series against New Caledonia.
The team began gathering in Auckland on Monday, with overseas players expected to arrive in the next couple of days.
"Every time we come into the environment, we get more comfortable with each other and comfortable in what Anthony wants us to do," Wynne said.
"It's a big week ahead, we all know how important this game is, and we all know we have to win."