Wynyard shares in trading halt

NZ Newswire
17/10/2016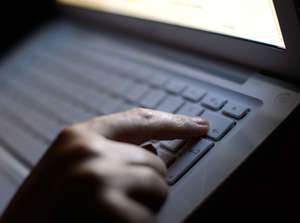 © Dominic Lipinski/PA WIRE/Press Association Wynyard shares in trading halt Shares in crime-fighting software company Wynyard have been placed in a trading halt ahead of a company announcement.
The value of Wynyard's shares has fallen 88 per cent since the start of 2016 and by 80 per cent on a year ago. They had risen 2.4 per cent, or 5 cents, to 21.5 cents prior to the trading halt.
It has been a turbulent year for the company.
In February, it raised $30 million in a deeply discounted rights issue after getting into a bust-up with the New Zealand Shareholders Association over issuing shares below $2, a previously agreed price floor.
Former chairman Murray Horn resigned in May due to health concerns. In August, Wynyard more than doubled its first-half loss and halved its full-year guidance to between $27-to-$30m from a previous range of $54-to-$65m.
Last week, the company said its interim chief financial officer, Phil Eustace, would leave the company when his contract ends in the middle of next month.
It said an update would be provided to the market prior to his departure.
The company floated on the NZX at $1.15 a share in 2013. It peaked at $3.12 in March 2014 but has fallen sharply since then.