Xero director sells down stake for charity

NZ Newswire
15/05/2017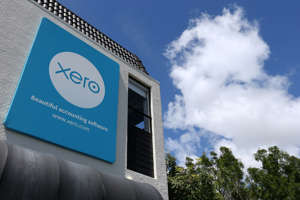 Xero director Craig Winkler says he's sold down his stake in the cloud-based software firm as part of a 10-year plan to raise money for charity.
Winkler sold 3 million shares on and off market at an average $22.63 apiece for a total of $67.9 million on Monday through First NZ Capital, a notice to the stock exchange shows.
That was a discount to Monday's $23.20 closing price .
Winkler, who founded rival accounting software firm MYOB, bought into Xero in 2009, paying 90c apiece for 20 million shares.
Including Monday's sale, Winkler now owns 14.5 million shares, or 10.5 per cent of Xero, having sold down his stake in three different transactions at $2.75 a share, $6 a share, and $20 a share in the past five years.
The shares are held through Givia Pty, a private charitable trust whose assets Winkler plans to distribute over a 10-year period, Xero said in a statement.
The advance notice was issued to minimise the impact on the market.
Xero shares rose 1.9 per cent to $23.65 at the open of the NZX on Tuesday.
"As a long-standing member of the Xero board, I have more confidence than ever in Xero," Winkler said in a statement.
"The early faith that our charitable trust placed in the Xero team will facilitate our continued philanthropic giving."
Winkler took a cornerstone stake in Xero a year after leaving MYOB in 2008.
He co-founded that company in 1991 before selling into a private equity takeover.
Xero chief executive Rod Drury said Winkler's sale will provide a larger free float and increased liquidity for the company, which has been attracting "leading global and regional institutional investors" to take holdings in the software developer.
Most recently that's seen Silicon Valley tech investor TCV buy shares from US hedge fund manager Matrix Capital Management, which took a substantial stake in Xero five years ago.