Xero leads NZX amid global rally

NZ Newswire
25/07/2016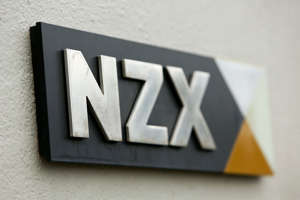 New Zealand shares have followed rising global markets to hit a new record.
The S&P/NZX 50 Index rose 91.25 points, or 1.3 per cent, to 7317.3 on Monday. Within the index 43 stocks rose, four fell and four were unchanged. Turnover was $126.9 million.
"You've had very strong markets globally over the last couple of weeks - there was the EU referendum volatility, but then you've had a couple of weeks up 30, 40, 50 basis points across a number of markets, and New Zealand has benefited from that broader trend," said Nick Dravitzki, equity analyst at Devon Funds Management.
Xero led the index, up 4.2 per cent to $19.95. The shares have gained 9.8 per cent since last Wednesday, when chief executive Rod Drury told shareholders at the annual meeting in Sydney that the software-as-a-service company is in the process of migrating its core platform to Amazon Web Services, reducing costs and paving the way for the company to expand its product range into front-office services.
"The story they articulate hasn't really changed for a long time, but from an investor's point of view, what has changed a little bit is they've started talking about not needing to raise any more capital, generating enough cash to sustain their growth," Mr Dravitzki said.
Trade Me Group rose 3.1 per cent to $5.39, and has advanced 25.5 per cent this year.
"It's probably a reflection of people starting to factor in the underlying business actually growing its earnings for the first time in some time as its costs growth winds down."
Genesis Energy gained 3 per cent to $2.22 while Chorus rose 2.3 per cent to $4.45.
Kathmandu Holdings advanced 2.9 per cent to $1.80. Z Energy gained 1.4 per cent to $8.52 despite warning investors it expects earnings to be $5 million lower due to its new purchase Caltex's deal with AA Smartfuel.
A2 Milk Co was the worst performer, down 1 per cent to $1.99, while Investore Property dropped 0.6 per cent to $1.66.