Xero lifts revenue, cuts losses

NZ Newswire
2/11/2016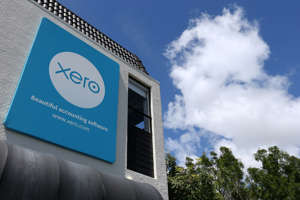 Cloud-based accounting software firm Xero narrowed its first-half loss for 2016 as revenue lifted 48 per cent, with its cash burn continuing to slow.
The Wellington-based company said its net loss was $43.9 million in the six months ended September 30, from a loss of $44.3m a year earlier. Operating revenue rose to $137.2m from $92.9m, with operating and investing cash outflows down 7.5 per cent to $45.8m.
Xero has $137.9m cash and short-term deposits on hand, and is well positioned to manage its cash usage to break even, it said. It reported an earnings before interest, taxation, amortisation and depreciation loss of $25.9m from $33.8m a year earlier, with its ebitda loss margin down to 19 per cent from 36 per cent.
The company expects to have 1 million customers this year, and has set a target of achieving $1 billion in annual revenue.
It had 862,000 customers as at September 30, with annualised monthly committed revenue of $303.2m, despite the stronger kiwi dollar negatively impacting that figure by $29.9m.
Xero said a recent executive structure overhaul will support it to reach its $1b goal. The management restructure sees country managers reporting to chief executive Rod Drury, the disestablishment of Andy Lark's chief marketing and revenue officer position and the creation of a chief marketing officer role to focus on brand and marketing.
The company has hired former Capital One executive Keri Gohman to run its American business from Denver where future US operational investments will be focused, supporting Xero's hubs in San Francisco, New York, Austin and Seattle when she starts in December.
In the year to September 30 Xero enjoyed 64 per cent growth in North American subscribers to 77,000, while its subscribers in Australia and New Zealand rose 39 per ent to 592,000. In the UK, subscriber numbers advanced 61 per cent to 164,000.
The shares lasted traded at $16.90, and have dropped 9.9 per cent this year.