Xmas shoppers flash the plastic

NZ Newswire
18/12/2016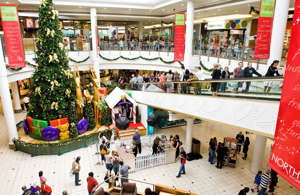 Kiwis have been hitting the shops in the lead-in to Christmas with card spending up on the same time last year.
For the first two weeks of December card spending tallied more than $2.6 billion just over 6 per cent more than the same period last year.
Paymark, which handles more than three-quarters of the country's electronic payments, said Hawke's Bay and West Coast were the ones who got their Christmas shopping done before the last minute crowds, with spending up more than 10 per cent this year over the period.
However, spending in Gisborne was down 1.2 per cent - the only region to fall.
More half of spending across the country has been on debit cards rather than credit cards, but credit spending is up more than 10 per cent on 2015 with the impact of contactless cards evident.