Yes, AT&T's Threat To Boycott Next Year's Spectrum Auction Was Bullshit

TechCrunch
27/04/2014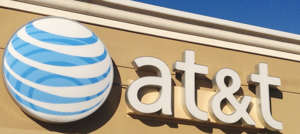 AT&T: The rules proposed for the 2015 spectrum auction are crap, and !
FCC: .
AT&T: Fine, haha, we were just kidding.
Or, to be more :
Our desire to participate in this auction and our hope for a successful auction is  unchanged. We believe that all stakeholders will be able to work together to achieve a successful  incentive auction for the 600 MHz band.
Nice try, though.
IMAGE BY FLICKR USER MIKE MOZART UNDER  LICENSE (IMAGE HAS BEEN CROPPED)