Z Energy energises local stock exchange

NZ Newswire
29/04/2016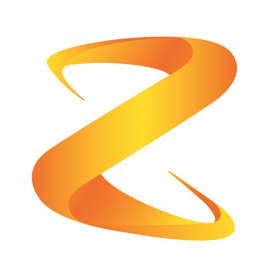 © Facebook / Z Energy Z Energy energises local stock exchange New Zealand shares rose after Z Energy gained regulatory approval to acquire rival petrol chains, increasing its market share, while Skellerup Holdings suffered after a profit downgrade.
The S&P/NZX 50 Index gained 30.6 points, or 0.5 per cent, to 6,820.59. Within the index, 20 stocks rose, 20 fell and nine were unchanged. Turnover was $213.8 million.
"A lot of the increase is simply the effect of Z being up, but certainly given the offshore leads it's a not a bad performance by what has been a stronger performing market for a number of years now," said Matt Goodson, managing director at Salt Funds Management.
"Year-to-date our market is up about 7.4 per cent, which is about 7.4 per cent more than you'd get at the bank."
Z Energy led the index, gaining 9.7 per cent to $7.84. It hit a record $7.90 in intraday trading after the Commerce Commission approved its bid to buy rival Caltex and Challenge! petrol station chains, saying price coordination at some stations wasn't enough to turn it down and in regions where Gull stations operate, there is more competition.
Metro Performance Glass gained 3 per cent to $1.74, Spark rose 1.6 per cent to $3.71 and Meridian Energy climbed 1.5 per cent to $2.65.
Steel & Tube Holdings was unchanged at $2.24. It has agreed with the Commerce Commission to sell only seismic reinforcing steel mesh which has been independently tested, as the regulator continues to investigate whether Steel & Tube breached the Fair Trading Act by producing testing certificates which included the logo of a laboratory which did not undertake the testing.
Skellerup Holdings was the worst performer, down 5 per cent to $1.32.
Kathmandu Holdings dropped 4.8 per cent to $1.59.
Air New Zealand fell 3.9 per cent to $2.46.
A2 Milk Co shed 1.7 per cent to $1.77 and Summerset Group declined 1.3 per cent to $4.44.
Outside the main index, Tourism Holdings gained 3.4 per cent to $2.72.