Z Energy triples profit after Chevron buy

NZ Newswire
10/05/2017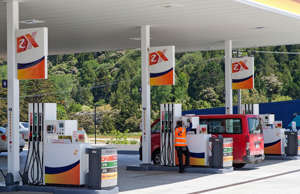 Listed service station chain Z Energy has more than tripled its annual profit after acquiring Chevron New Zealand's Caltex and Challenge! brands.
Profit jumped to $243 million in the 12 months ended March 31, from $64m the year earlier, the Wellington-based company said on Thursday.
Revenue climbed to $3.87 billion from $2.52b.
The latest earnings were boosted by 10 months of contribution from the Chevron acquisitions. The transport fuel company bought the assets for $785m, making it the country's biggest petrol retailer, with about 49 per cent of the retail transport fuels market. It is forecasting a further lift in profit for the current financial year.
The result includes $17m worth of synergy through combining the two companies and Z is confident of about $40m by the end of this financial year, says chief executive Mike Bennetts.
On Thursday it reported 2017 earnings on that basis of $419m, excluding one-time costs associated with the Chevron acquisitions, which was 59 per cent ahead of the year earlier and ahead of its forecast range of $385m to $415m.
Mr Bennetts said the company's volume and margin on a cent per litre basis declined, citing competition in the market. The fuel gross margin fell 17 percent to 17.6 cents per litre compared with the year earlier.
"We think fuel margins are top of cycle and expect some softening over the coming year as a result of the multitude of new participants in the industry fighting for a share of the market," he said.
Z Energy said it had pushed out the commissioning timetable for its planned $26m biodiesel plant at Wiri, Auckland, which is running 12 months behind its original schedule. It expects to supply the upper North Island commercial and retail markets with a 5 percent biodiesel blend from the middle of the 2017 calendar year.