Syria in Crisis: a timeline of the Battle for Aleppo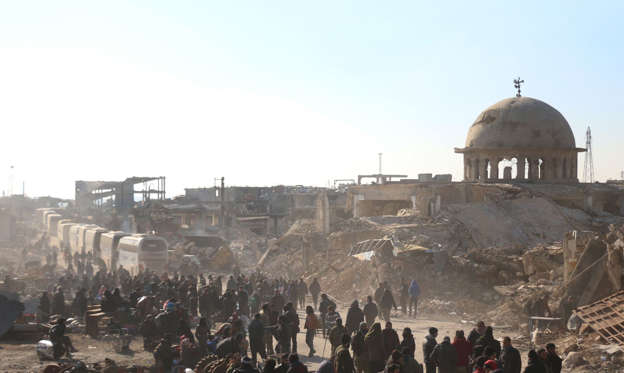 Civil war has seen Aleppo, once Syria's largest populated city, turned into a battleground between the Syrian opposition - including the Free Syrian Army, Sunni protesters and Levant Front and the Syrian government's armed forces, supported by Hezbollah and Russia. Apart from destruction to the Old City of Aleppo (a United Nations Educational, Scientific and Cultural Organization (UNESCO) World Heritage Site), the fierce fighting has resulted in over 31,000 deaths.
(Pictured) Syrians wait to be evacuated from the eastern part of Aleppo on Dec 19, 2016.
© Mohammed Seyh/Anadolu Agency/Getty Images