In photos: Notre Dame Cathedral fire aftermath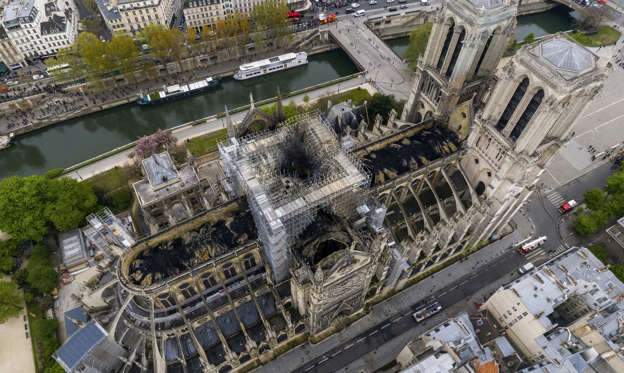 A fire broke out at the landmark Notre Dame Cathedral in central Paris on April 15. Images posted on social media showed flames and huge clouds of smoke billowing above the roof of the Gothic cathedral, the most-visited historic monument in Europe.
(Pictured) An image made available by Gigarama.ru on April 17, 2019, shows an aerial shot of the fire damage to Notre Dame cathedral on April 16. Nearly $1 billion has already poured in from ordinary worshipers and high-powered magnates around the world to restore Notre Dame Cathedral after it was damaged in a massive fire on Monday.
© Gigarama.ru/AP Photo