Police shoot vehicle after it crashes into Ukrainian Ambassador's car outside London embassy

The Telegraph
13/04/2019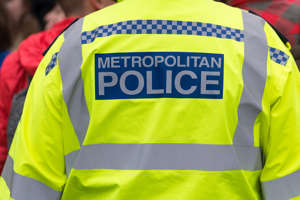 © Getty Images Police in London Armed police opened fire on a car that drove into the Ukrainian ambassador's official vehicle in London this morning.
The incident occurred outside the Ukrainian embassy in Holland Park, Kensington.
A spokesman for the Ukrainian embassy, said an unknown vehicle had crashed into the car used for official duties by Natalia Galibarenko, the Ukrainian Ambassador, this morning and the man inside posed a threat that required British police to fire an unknown number of shots at the car.
The spokesman said that contrary to some reports in the media no shots were fired from the car.
It is not known if the man in the car was wounded, but he was eventually removed from the vehicle and detained by police.
The spokesman knew of no motive and did not know the nationality or any biographical details of the arrested man.
He said the embassy had not been threatened in recent weeks. All members of the embassy were reported as safe.
Reports on social media suggested up to ten shots were fired. 
A Metropolitan Police spokesman told the Evening Standard that "police firearms were discharged" during the incident.
The spokesman said there had been no injuries and that the incident was declared over at 2.40pm.
Police cordons remain in place.
Pictures: The News In Cartoons