Rudan's departure confirmed by Phoenix

Radio New Zealand
6 days ago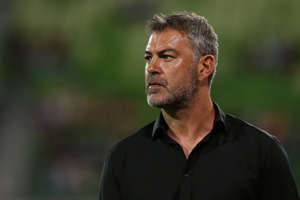 The Wellington Phoenix have confirmed coach Mark Rudan will leave the football club at the end of the current A-League season.
Reports emerged just before the Phoenix's 2-1 loss against the Brisbane Roar on Saturday that Rudan had told the team he intended to leave at the end of the season.
Rudan was signed to a two-year contract in Wellington, but had publicly stated that he has struggled being separated from his family who remained in Sydney.
He said that making the decision to leave was an extremely difficult one.
"This has been one of the most difficult decisions I've had to make in my career. I came here wanting a project I could sink my teeth into and really make a difference to our sport... I've said it before, this football club is special. There are wonderful people here that make this club what it is. The people of Wellington and New Zealand have truly embraced me.
"The past few weeks I have worked closely with the club trying to find a solution but ultimately it was something that could not be resolved. The reasoning behind making the announcement now is to put a stop to all the speculation out there and to completely focus on finals football.
"My team, coaching staff along with the entire football club are 100% committed on making the finals. We want to bring back finals football to Wellington.
"This football club gave me my first opportunity as Head Coach in the A-League and for that I will always be grateful."
Reports here and in Australia suggest Rudan is a frontrunner to coach the new Sydney-based expansion club - Western United.
Rudan's final regular season home game in charge of the Phoenix is on 21 April against Melbourne City.
The Phoenix are fifth on the A-League ladder, a point behind fourth-placed Adelaide United and tied with sixth-placed Melbourne City on points.