Bennett says he's lucky to be alive

Radio New Zealand
16/04/2018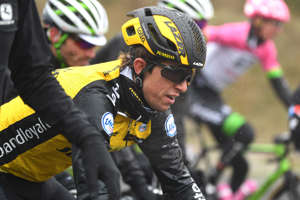 © Getty TORREFARRERA, SPAIN - MARCH 24: George Bennett of New Zealand and Team LottoNL-Jumbo / during the 98th Volta Ciclista a Catalunya 2018, Stage 6 a 116,6km stage shortened due to snow from Pobla de Segur to Torrefarrera on March 24, 2018 in Torrefarrera, Spain. (Photo by David Ramos/Getty Images) The Nelson pro cyclist George Bennett says that he's lucky to be alive after he was hit by a car while out training.
Bennett was out with one of his Lotto team-mates doing a recon of the Giro d'Italia's stage 16 time trial when a car turned into his path.
The accident happened on the eve of the Tour of the Alps in Italy.
The Italian Michele Scarponi was killed in the area just after the Tour of Alps last year.
"I was going pretty fast on the time trial doing a recon for the Giro," Bennett explained to Cyclingnews while warming down after the first stage. "I was riding fast and a car was coming the other way. It didn't see us, and it turned left across the road and I went straight into the side of him and I went over. Luckily I went over the car but I ripped the roof rack off with my knees.
"I was really lucky with how it happened. I'm lucky to be alive I think. It could have been me in a wheelchair for the rest of my life. I did a lot of thinking last night. It is pretty close to the anniversary of Scarponi and that's pretty much what happened to him, and my friend Lowndsy [Jason Lowndes] died. It was a bit of a shock and this morning when I woke up I definitely knew that I'd been hit by a car."
The only visible signs of Bennett's crash was some heavy strapping on both of his knees. While he is feeling a little bit battered and bruised, he says that he will be OK for his upcoming general classification bid at the Giro d'Italia.
"Generally, I'm fine. My left knee I was a bit worried about and my left arm. The good thing is, I'm sore everywhere but nothing is really bad. I'm very happy not just for this race but for the Giro, there were a few panicked staff at Lotto-Jumbo last night," he said.
Bennett finished seventh on the first stage of the Tour of Alps.
More From Radio New Zealand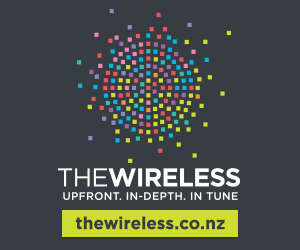 Radio New Zealand