All Blacks scrum-half Smith is world's best player - Gatland

Reuters
10/09/2016
Gatland, himself a former All Black, coached the Lions to a 2-1 series victory in Australia in 2013 and on Wednesday was handed the task of leading the inter-national selection to a first series triumph in New Zealand since 1971.
Back in his native Hamilton to watch the All Blacks play Argentina on Saturday, Gatland said Smith was a major factor in New Zealand's brilliant form this season.
"To be honest I think they've taken the game on to another level," Gatland told New Zealand's Sky TV.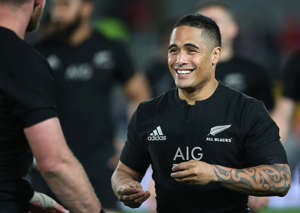 © AFP Photo/ MICHAEL BRADLEY "I think there's one player in particular, in my opinion, who is the driving force and the key, and that is Aaron Smith. I just think he's the best player in the world at the moment.
"You take him out of that All Black team and they might be a little vulnerable, he's pretty special."
The Lions have won only one of their 11 series against the All Blacks and were swept 3-0 in the tests on their last visit in 2005, when England's World Cup-winning coach Clive Woodward was at the helm.
Gatland said he was hoping to watch all of New Zealand's remaining tests in the Rugby Championship and the one-off third test against Australia in Auckland that follows it.
The 52-year-old, who is handing control of the Wales squad to Rob Howley while on Lions duty, said he would be naming his backroom staff on Dec. 7 and his squad in mid-April next year after spending some time with the England, Scotland and Ireland squads.
"It's a huge honour to be asked to lead the Lions again," he said. "I'm really looking forward to it, it's going to be a massive challenge but hugely exciting."