Mark Hunt says he thinks Brock Lesnar is 'juiced to the gills'

SB Nation
9/06/2016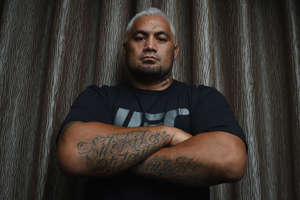 This is not what Vince McMahon and WWE want to hear coming out of the build to Brock Lesnar's upcoming mixed martial arts fight at UFC 200.
Lesnar was given the go ahead to fight New Zealander Mark Hunt at the July 9 event in Las Vegas by WWE.
Typically, fighters in sanctioned bouts are subject to four months of testing by the United States Anti-Doping Agency (USADA), but the UFC has the option of exempting someone from that requirement at their discretion.
For Lesnar, who hasn't participated in anything other than WWE's scripted exhibitions in more than four years, UFC exercised their exemption.
Hunt isn't thrilled about that, and spoke his mind about in an interview with Fox Sports Australia. The Super Samoan also made some pretty big allegations about why Lesnar wouldn't be subjected to USADA testing:
"I don't think that's fair. I think it's load of bulls***, I think it's rubbish. I don't think anyone should be exempt from testing. If they're trying to clean the sport up — mixed martial arts — this is a bad way to do it. I don't care who you are. It's ridiculous. I don't think it's a great move. I think he's juiced to the gills — and I still think I'm going to knock him out. So I don't think that's correct. I don't think he should be allowed to get a four-month exemption otherwise everyone else should. Otherwise I should start juicing. How are you going to clean the sport up doing that s***? It won't happen. I don't think it's fair."
Troubling for WWE is that the Fox coverage never mentions their Wellness Policy, which Brock has been subject to for the past four years (Cageside Seats has reached out to WWE for comment, and will update when we receive a response).
The company has gone to great lengths to change their image from the steroid trial of 1994 and allegations the Chris Benoit tragedy was caused or exacerbated by Benoit's steroid use.
Hunt acknowledges that Lesnar's been tested outside the UFC and USADA structure, but believes that doesn't represent a level-playing field:
"I've already voiced my opinion to [UFC President] Dana [White] about it but apparently he has been getting tested but he's probably been off a couple of cycles anyway. I think everyone should be tested equally and fairly. Make it an even playing field otherwise you might as well get everyone juiced up and have the juicing UFC competition and the non-juicing [competition]."
The 42 year old heavyweight remains confident, but isn't backing away from the charge:
"He'll probably be super strong being juiced to the gills but it doesn't mean anything, man. I'm ready for anything he has."
As stated above, re-associating sports entertainment with rampant steroid use is the last thing WWE wanted from the decision to allow their former World Heavyweight champ to return to MMA.
We'll keep you posted on their, and Lesnar's, response.