Rugby Union - Fiji fume at world rugby awards snub

AFP
15/11/2016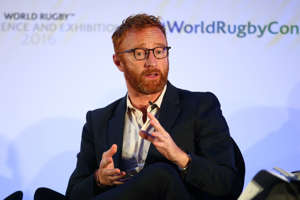 Fuming Fiji Tuesday said they were was gutted that none of their nominees won at the World Rugby awards this week and planned to make their feelings known to the sport's governing body.
New Zealand won a hat-trick of titles at the awards bash on Sunday in London, including team of the year, player of the year (Beauden Barrett) and coach of the year (Steve Hansen).
Fiji's Sevens team, who won the country's first ever Olympic gold medal at Rio, were nominated for team of the year with their English coach Ben Ryan in the running for the top coach accolade, but were overlooked for both.
The Fiji Rugby Union felt hard done by and in a statement widely carried by the nation's media said it was "in the process of expressing its concerns and disappointment to World Rugby. We believe that our Sevens team with the meagre resources available to them has outperformed any other rugby team in 2016."
It was also upset that South Africa's Seabelo Senatla won the Sevens player of the year gong, instead of Osea Kolinisau.