UEFA to probe PSG over FFP regulations

AAP
1/09/2017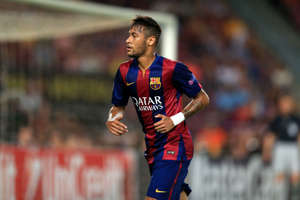 UEFA is to investigate Paris St Germain over possible breaches of its Financial Fair Play regulations.
The French side smashed the world transfer record when they paid the STG198 million ($A322 million) release clause in Brazilian superstar Neymar's Barcelona contract.
They followed it up by recruiting another of the world's most highly sought-after players, Kylian Mbappe, on a season-long loan deal from French champions Monaco on Thursday.
That deal comes with what was described as an option - but is thought to be an obligation - to then purchase the player next summer for a fee of around STG166million ($A270 million), which would currently be the second-highest fee ever paid for a player.
UEFA's Financial Fair Play (FFP) regulations were introduced by its former president Michel Platini in a bid to ensure clubs lived within their means and only spent in proportion to their revenue.
European football's governing body released a statement on Friday which read: "The investigatory chamber of the UEFA Club Financial Control Body has opened a formal investigation into Paris St Germain as part of its ongoing monitoring of clubs under Financial Fair Play (FFP) regulations.
"The investigation will focus on the compliance of the club with the break-even requirement, particularly in light of its recent transfer activity.
"In the coming months, the investigatory chamber of the UEFA Club Financial Control Body will regularly meet in order to carefully evaluate all documentation pertaining to this case.
"UEFA considers Financial Fair Play to be a crucial governance mechanism which aims to ensure the financial sustainability of European club football.
"UEFA will make no further comments on this matter while the investigation is ongoing."
The club said in a statement it will demonstrate that it respected Financial Fair Play rules.
"The club is surprised by such a decision, since it constantly kept UEFA's Financial Fair Play teams informed of the impact of all the player transfers carried out this summer despite not being obliged to do so," the statement read.