St Kentigern to stand down players this season

Radio New Zealand
24/03/2019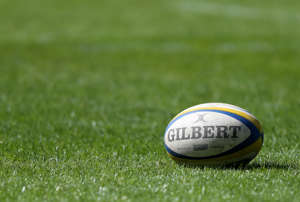 © Getty A general view of a Gilbert Rugby ball St Kentigern College has agreed to stand down some of their players for this year's Auckland First Fifteen rugby competition.
Ten other schools had threatened to boycott their games against St Kentigern because of the schools excessive player recruitment.
An independant review has found that the school did engage in the practice, but that a boycott by other colleges wasn't in the best interest of the players.
St Kentigern will not play their new-to-school players from outside of Auckland for the first six games of the 2019 tournament and that they won't be available for any play-off games.
The Panel, comprised of Wellington barrister Tim Castle, former Auckland college principal Gail Thomson and former All Black Ian Jones.
The Panel expressed concern that the ultimatum by 10 out of 11 principals of participating schools would have the negative effect of preventing all 30 members of the St Kentigern 1st XV from playing 1A rugby in the 2019 season; a result that would not have had the best interests of the students at heart.
However, the Panel also criticised St Kentigern for undertaking a sustained period of "annual" strengthening of its 1st XV rugby side. This has included providing scholarships for players to move from competing schools to bolster St Kentigern's chances of 1st XV rugby success. St Kentigern have strenuously denied targeted recruiting.
The Panel found that St Kentigern did not adequately recognise and respond to a changed mood in recent years where concern about the practices being adopted has been openly expressed by many schools, and also by the Auckland Secondary School Rugby Union.
Panel Chair Tim Castle said "The Panel is satisfied that over quite a lengthy period St Kentigern have engaged in this strategy - with some success. Relationships between participating schools have suffered. We find that St Kentigern is in significant respect the author of its own misfortune in not adequately taking on board the changed mood amongst the participating schools community."
The Panel accepted that none of the participating schools are necessarily immune from similar allegations, or without similar fault.
Mr Castle said; "Enough is enough; this practice must stop."