Lonely Planet's top 10 cities to travel to in 2019

Photos
25/12/2018
From the dynamic West African city of Dakar in Senegal to the Danish capital of Copenhagen, here is a look at Lonely Planet's list of top 10 cities to visit in 2019.
10. Meknes, Morocco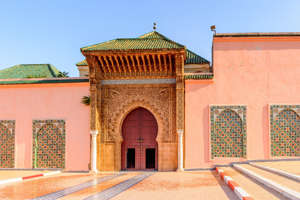 Compared to Fez and Marrakesh, this Moroccan city gets fewer tourists. Plundered by Moulay Ismail in 1672, it boasts thick-set fortifications, subterranean food stores and a magnificent bab (gate). Within the heart of Meknes lies Ismail's elaborate mausoleum; the monument has undergone a two-year restoration, giving travelers a reason to visit the under-appreciated imperial city.
9. Zadar, Croatia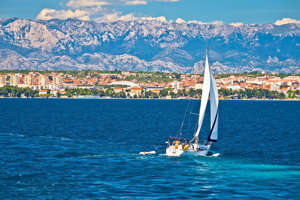 While most flock to its flashier neighbors Split and Dubrovnik, Zadar sits pretty without the limelight. A spirited cosmopolitan city, it offers the perfect juxtaposition of ancient ruins with modern-themed cafes and innovative museums. The highlight of Zadar is its stunning waterfront promenade, where you can enjoy the music of the seas, literally, thanks to the innovative Sea Organ - an architectural sound art object.
8. Seattle, Washington, US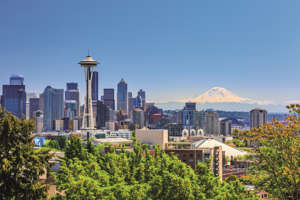 Seattle has the rare distinction of balancing its macro-business with home-grown ones. A smart and progressive city, it is home to global online retailer Amazon – which has transformed the Denny Triangle neighborhood with sleek offices anchored by innovative glass 'spheres.' The city's iconic Space Needle has been refurbished (for the first time in over five decades) and a multi-billion-dollar tunnel has replaced a concrete expressway near the waterfront.
7. Dakar, Senegal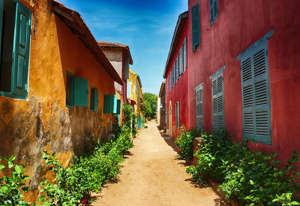 Fast emerging as a travel hub in West Africa, the dynamic city offers a dizzying mix of sun-kissed beaches, colorful markets and nightclubs where you can dance to mbalax - a style of dance music popular in Senegal and the Gambia. Dakar is also brimming with local fashion designers, artists and musicians, giving a new lease of life to the cultural landscape.
6. Mexico City, Mexico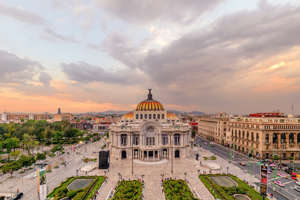 Known for its art, architecture and cuisine, the Mexican capital has witnessed centuries of history and artistic movements — from pre-Hispanic era buildings to colonial cathedrals and modern wonders such as the Museo Soumaya. The cuisine, too, is a blend of the past combined with modern innovations.
5. Kathmandu, Nepal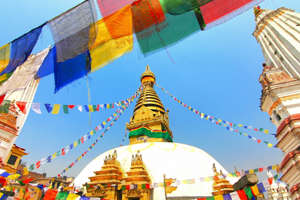 After the 2015 earthquake, the city was left broken. However, today the narrative is about reconstruction and rejuvenation. Despite obvious evidence of the disaster – collapsed masonry, stacked timbers, buildings propped up by poles – the city is easier to enjoy than it has been in years, thanks to a reliable electricity supply and the banning of cars (and motor horns) from the city center.
4. Miami, Florida, US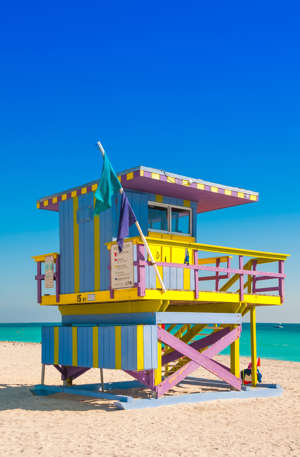 The Magic City is renowned for beautiful beaches and a buzzing nightlife. Aside from being a tropical paradise, it has transformed into a burgeoning center for the arts, a foodie destination and an innovator in urban design. Be sure to take a stroll around Wynwood Walls, which showcases the work of some of the greatest street artists around the world.
3. Novi Sad, Serbia
The elegant (but easygoing) city radiates a youthful and multicultural vibe. Its Austro-Hungarian architecture blends effortlessly with modern-day galleries, museums and theaters. Tourists to Novi Sad must also enjoy a delectable feast at one of the many Vojvodinian taverns.
2. Shenzhen, China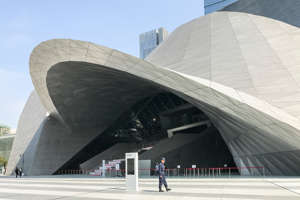 The former fishing village is now known as the Silicon Valley of China. New design openings and tech innovations aside, it also has a thriving indie-music scene, cool cafes, craft brewers and a new arts district. A few of its major draws include an emerging modern food scene, weird and wonderful theme parks, underground nightlife and Opium War-era historical sights.
1. Copenhagen, Denmark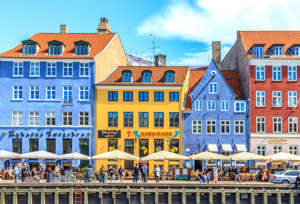 An enviable role model, the Danish capital is full of ancient palaces, churches and warehouses, as well as modern museums, urban farms and indie bars. Bicycles outnumber cars while the deep-blue harbor is crystal clear. While here, indulge in your inner child by spending an evening at Tivoli Gardens, Europe's oldest amusement park.
List reproduced with permission from Lonely Planet.