Eight off-the-beaten-track ways to see Costa Rica

Evening Standard
11/02/2018
© Provided by Evening Standard Limited While Mexico has long been the star of Central America, it's time for Costa Rica to take their turn in the spotlight.

The tropical destination stands alone from its neighbours due to the number of trends they set – from surfing to farm-to-table restaurants and sustainable tourism, Costa Rica was environmentally friendly long before the world jumped on board.
With over half a million species inhabiting the country, it's one of the world most bio-diverse countries, and famously home to a large sloth population.
If you're thinking of heading to Costa Rica, below are some lesser-known destinations.
1. Go bird watching in San Gerardo de Dota

The town of San Gerardo de Dota is located just next to the Talamanca Mountain Range, making it a perfect area to explore for hiking fans. With easy access to Los Quetzales National Park and a number of mountain lodges and villas to stay in, this is the perfect forest escape.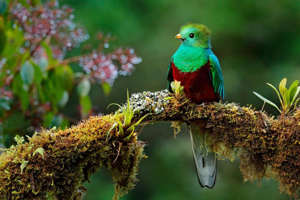 © Provided by Evening Standard Limited (Shutterstock) 2. Walk around the Tenorio and Miravalles Volcano area
The dense, dry tropical forest surrounding this dormant volcano is adorned with many rivers, waterfalls and home to an abundance of wildlife. While the volcano is dormant, the volcano produces enough heat to supply the local power plant with energy and the area is dotted with geysers and springs as a sign of the geothermal activity.
3. Visit the beach town of Cabo Matapalo
Costa Rica is known for their lush forests and dreamy beaches, but like any other beach destination it can sometimes get overcrowded. However, the village of Cabo Matapalo is found at the top of the Osa Peninsula and is home to some stunning scenery and a number of great surf beaches. It's also a gateway to the Corcovado National Park, 41,000 hectares of tropical rainforest
4. Take a hike through the Corcovado National Park
As mentioned above, the Corcovado National Park is a sprawling tropical oasis and during a hike you may see a number of wildlife. From toucans to jaguars, sloths and white-faced capuchins, the forest is sure to delight.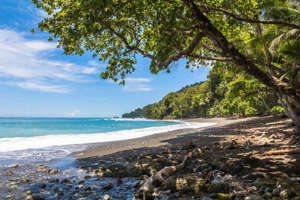 © Provided by Evening Standard Limited Corcovado National Park (Shutterstock) 5. Visit the migratory birds at Palo Verde
Known for its large population of waterfowl, Palo Verde National Park covers over 18,000 hectares of land filled with many different birds, waterfalls and hiking trails. It's best to visit from January to March during the dry season to avoid soggy trails and make sure you don't pop in the water for a swim – crocodiles have made the river home.
6. Go snorkelling in Garza
A perfect spot for surfers and snorkelers alike, Garza's clear water is home to a bevy of colourful, tropical fish. The beachside town is framed by large cliffs and if you're lucky you may see flamingos strutting their stuff on the beach. While there, make sure you visit the Ostional Wildlife Refuge which is just half an hour north by car – and where Olive Ridley sea turtles lay their eggs.
7. Walk through the La Paz Waterfall Gardens
Located just an hour from San Jose, Costa Rica's capital city, these gardens are located on the slopes of the Poas volcano – where a cloud forest and rainforest co-exist. You can visit the largest butterfly observatory in the world and all of the five waterfalls.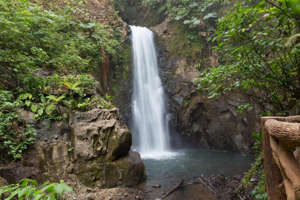 © Provided by Evening Standard Limited La Paz Waterfall (Shutterstock) 8. Visit the sea turtles in Pacuare
Hawksbill, leatherback and green sea turtles visit Pacuare beach to lay their eggs before returning to the ocean. Two months later, the baby turtles emerge and head to the water. This makes for a spectacular sight and the fresh water streams that feed into the sea bring in a lot of bird life too.
Pictures: The best travel destinations for every month of the year