Academics warm to rate cut, just not yet

AAP
31/07/2016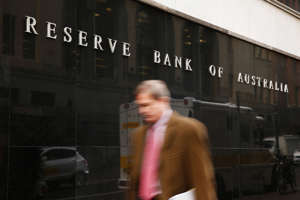 Academics are slowly warming to the idea of another interest rate cut, but are not yet totally convinced it will happen this week.
The Reserve Bank will hold its monthly board meeting on Tuesday, where financial markets see a 60 per cent chance of a cut in the cash rate being agreed on.
If correct, it would take the cash rate to just 1.5 per cent from an already record low of 1.75 per cent, and where it has stood since May.
It will be the first meeting since the Turnbull government was returned to office after the July 2 federal election.
Market economists see a decision as finely balanced after last week's consumer prices index showed annual inflation at a 17-year low of just one per cent and well below the central bank's two to three per cent target.
But Timo Henckel, a lecturer at the Australian National University's Research School of Economics, expects the RBA to keep the cash rate on hold.
Dr Henckel chairs the ANU's so-called "RBA shadow board" made up of academics, economists and former RBA board members, including Professor Warwick McKibbin.
However, while the shadow board attaches a 54 per cent probability of a steady rate outcome, this was down from 63 per cent when the central bank met in July.
The need for a rate cut rose to 28 per cent from 18 per cent previously and just 11 per cent in June.
Dr Henckel said this reflected greater concerns about downside risks in the economy.
Global financial markets have settled down since Britain's surprise decision to leave the European Union.
"But there remains significant uncertainty about the health of many of the world's large economies," Dr Henckel said.
Commonwealth Securities chief economist Craig James is more convinced about the need for an imminent rate cut, particularly given Australia has one of the highest in the world.
"We have got a low inflation rate which really doesn't justify us constantly having interest rates well above everyone else," Mr James told AAP.