Accused robber shot with arrow denied bail

AAP
9/11/2016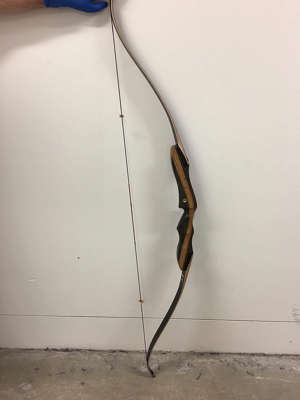 © AAP Image/NSW Police A bow used in an aggravated break and enter in Sydney's south-west on Sunday A man accused of breaking into a home in Sydney's southwest before being shot in the lower back with an arrow by the home owner has been formally refused bail.
Shane Sampson, 29, did not appear at Campbelltown Local Court on Wednesday over several charges, including an alleged break-in on Sunday in Wattle Grove.
Sampson, who is described in court documents as having "an extensive criminal history", did not apply for bail and had it formally refused.
He is expected to appear again at Campbelltown Local Court via video link on January 11.