Asbestos found near Queensland dam

AAP
7/11/2016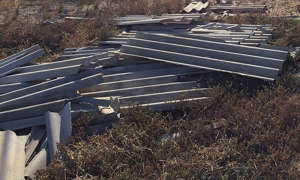 © AAP Image/CFMEU, Dave Kirner Dumped asbestos Authorities are investigating how asbestos material was dumped near Leslie Harrison Dam on Brisbane's bayside, as they play down fears of contamination to drinking water.
SEQ Water is working to remove the material, and says even if asbestos got into the dam, the water treatment plant would remove it before it hit drinking supplies.
The company believes the material was dumped on land near the Tingalpa dam to build a BMX racetrack without permission.