Bruce Willis signs up for First Kill

Den of Geek
15/07/2016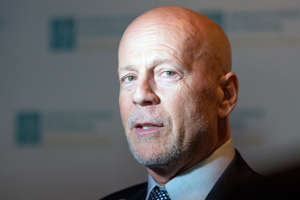 Bruce Willis will star as a police chief trying to solve a kidnapping with a ticking clock in director Steven C Miller's upcoming action thriller First Kill.
The screenplay was written by Nick Gordon. Willis and Miller previously worked together on the bank heist flick Marauders.
'After a man and his son witness a thug shooting a bank thief while on a hunting trip, the bank robber takes the boy hostage, in order to recover the key to a locker that contains the loot from the bank heist', reads the official synopsis.
Willis's police chief races against time to solve the case.
Emmett/Furla/Oasis will produce, finance, and release the film through their deal with Lionsgate Premiere. This is the 11th collaboration between Willis and Emmett/Furla/Oasis and the EFO's fourth film with Miller.
First Kill is being produced by Randall Emmett and George Furla. It is being executive produced by Trevor Matthews, Barry Brooker, and Stan Wertlieb executive produce. Tim Sullivan, Tony Callie, Ryan Black, and Gordon will co-produce.
The film begins shooting in in Cincinnati, Ohio in late August.
No word yet on when First Kill will hit cinemas, but we'd imagine the idea is for it to hit DVD and video on demand very quickly afterwards...