Dear Internet, Leave Meg Ryan (& Her Face) Alone

Refinery29
14/06/2016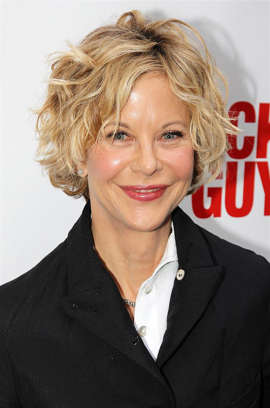 © Bruce Glikas/FilmMagic/Getty Images NEW YORK, NY - APRIL 01: Meg Ryan attends the opening night of Broadway's 'Lucky Guy' at The Broadhurst Theatre on April 1, 2013 in New York City. (Photo by Bruce Glikas/FilmMagic)

Even people who always find the Tony Awards thrilling can admit that last night's ceremony was more spirited than usual.
From James Corden's fabulous opening number to performances from Hamilton and Lin-Manuel Miranda's heart-wrenching love-is-love speech, it was an especially memorable night.
But disappointingly enough, the internet has dug its teeth into a contextually minor moment from Sunday evening's show.
Meg Ryan became a trending topic on Twitter almost immediately after stepping on the stage to introduce a performance from the hit musical She Loves Me, which shares its source material with her 1998 rom-com You've Got Mail.
Poor Meg Ryan. It looks like she's been soaking her arms in vinegar #TonyAwards#MegRyan

— Felecia Williams (@FeleciaPauline) June 13, 2016
I'm old enough to remember when Meg Ryan looked like Meg Ryan. #TonyAwards

— Alex Nunez (@Noonz) June 13, 2016
Meg Ryan and Madonna have the same plastic surgeon

— Champagne Fondu (@TheSwissK) June 13, 2016
If Meg Ryan hasn't had plastic surgery, as she claims, then--I would suggest she consider getting plastic surgery.

— Tom Burka (@tomburka) June 13, 2016
Ryan, 54, has been the subject to this type of shaming in the past.
Last summer, The Mirror dubbed the When Harry Met Sally... actress "unrecognizable" and speculated about all the work that she may or may not have had done.
It's deeply unfortunate that commentary about a presenter's face turned out to be the subject du jour last night.
Not just because the world certainly has far more pressing, and relevant, things to discuss online.
But because whatever Ryan has or hasn't done with her own face is no one's business but hers.
And so, here is a challenge for today: Let's just leave Meg Ryan alone and stop talking about her appearance completely.
Not because she looks good or bad, or because she has or hasn't had surgery.
Let's leave Meg Ryan alone because she is not ours to comment on — and because women have a hard enough time when it comes to accepting their age and constantly facing pressure to look younger than they actually are. It's already bad. Why make it worse?
Love is love is love, guys. Let's focus on that instead.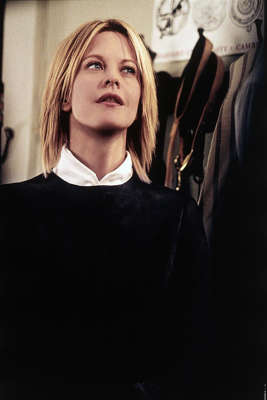 © Rovi Meg Ryan