Five essential reasons to download Office Home and Student 2016

Photos
17/05/2016
Office Home and Student 2016 is packed with tools, features and ideas to help you get stuff done. We've given you the ability to access everything from virtually any device seamlessly, meaning you'll never lose your work and can always get straight to it, even when you're on the go.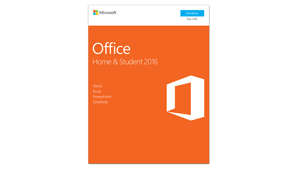 1. Give your essays the professional touch
Create and share professional-looking documents with state-of-the-art editing, reviewing, and sharing tools. The new Design tab provides quick access to features, and Smart Lookup shows relevant contextual information from the web directly inside Word. So if you're agonizing over a word or phrase, highlight it, right-click and choose 'Smart Lookup' to get definitions, info from Wiki articles, top web searches and lots more.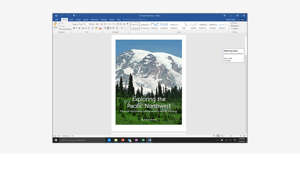 2. Make your data do acrobatics with Excel
Excel comes with an even simpler interface and smart new tools to help you deliver the really important stuff. Use features like Analysis Toolpak, Slicers, and Formula Builder to squeeze the absolute most out of your data - effortlessly generating tables, charts and more - and free up your time to concentrate on nailing the analysis.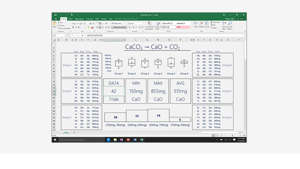 3. Present your ideas more professionally than ever
We've introduced powerful new features to PowerPoint, including new slide transitions and an improved Animations task pane. And you can refine your work even more easily: share your presentations with classmates or colleagues and their feedback will be threaded from slide to slide so you can keep track of who's saying what.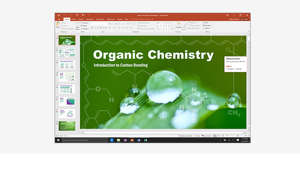 4. Never lose track of your to-do list again
OneNote is your very own digital notebook, so you can keep notes, ideas, web pages, photos, even audio and video all in one place. If you use Edge as your browser you can even make notes directly onto webpages - just click 'Make a web note' - and then save the whole annotated page to OneNote. Add comments to articles, footnotes to recipes or even mustaches to celebrities: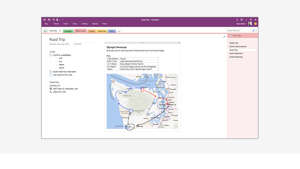 5. Keep your saves secure in the cloud
If you've ever lost a valuable save file, you know how frustrating it can be. Sign in to Office 2016 and use cloud-based OneDrive to easily access your recent documents on any device. You can share your work in real-time and across devices: write an essay on Surface and get immediate feedback from a classmate's smartphone, for example. The cloud's the limit.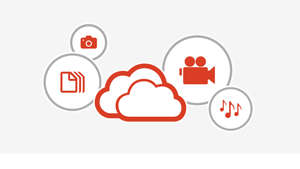 Sponsored by Microsoft.