Greyhound ban fight to escalate

AAP
31/07/2016
Industry stakeholders will rally and march on parliament on Tuesday to fight for their livelihoods on the track.
In a letter presented to Premier Mike Baird's office yesterday, racing advocates said their industry was viable and becoming increasingly sustainable.
"Already there has been a 46 per cent reduction in the number of greyhounds born (over the past year)," Brenton Scott from the NSW Greyhound Breeders, Owners and Trainers Association said.
He said the industry could breed even fewer greyhounds while still meeting racing requirements and animal welfare standards.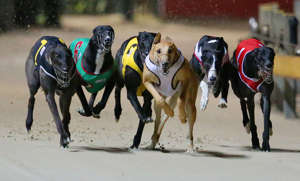 © AAP/DAVID MOIR Greyhound ban fight to escalate Racers have received support from the state opposition who have released an alternative package to save the industry.
NSW Labor leader Luke Foley says a fierce new watchdog and a clamp-down on live-baiting would restore the sport's legitimacy.
Premier Mike Baird called for the ban earlier this month after an inquiry found animal cruelty was endemic in the industry and that up to 68,000 "uncompetitive" dogs had been slaughtered for the sport over the past 12 years.