It's been a difficult start to 2017 but Sam Frost knows exactly where she'll be in ten years.

Mamamia
9/01/2017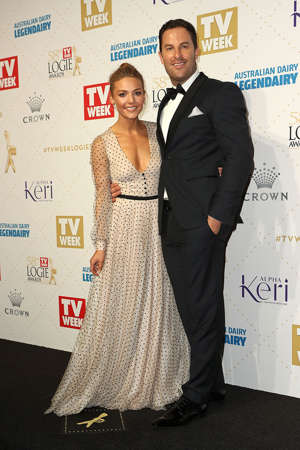 When Sam Frost and Sasha Mielczarek broke up just before Christmas, Australia (well, the reality-TV-watching population of Australia, at least) grieved a relationship that we all thought was going to last.
That is the point of The Bachelorette and their's was a union of #relationshipgoals.
Our hearts broke when Sasha called Sam "
amazing and beautiful
" and wished her "all the best for the future".
We looked at Sam, wondering what it really meant, when the joint statement released by the couple said that, after 18 months together, they'd come to a "mutual decision to end their relationship".
Now we know it's all going to be okay because Sam has her life-direction sorted.
She is doing what all of us do after coming out of a breakup: Look to the only companions a human can ever, really trust… Dogs.
(In this case a particularly cute cocker spaniel with the sweetest ears you've ever seen.)Frost posted a black-and-white image to Instagram that shows her kissing her dog with a caption that reads:
"Everyone act surprised in ten years time when they do one of those "Where are they now?" articles and I end up being a weirdo that marries their dog, living in a bunker with an aluminium foil hat paranoid the world is going to end."
Umm… I don't see anything wrong with that scenario.
After my last breakup, I seriously considered moving back in with my parents – not for the comfort, or the food, or the lack-of-rent – but because there also resides a four-pawed pupper who will listen devotedly to all my woes, and look at me with those eyes, and let me play with her paws.
A friend of mine considered quitting her job and devoting her life to creating dog memes when her relationship of two years broke down.
Another swears it was the influence of her labrador that made her enroll in a master's program and change careers after her boyfriend left to start dating a mutual friend.
See the trend here?
Sam, if it gets to 2027 and you and your dog are happily married, then it likely means you've also survived through the most difficult moments; gone onto succeed in the things you really love; and have a life filled with smiles and laughter and popcorn-smelling paws. Because that's exactly what puppers help you achieve.
(Presumably the aluminium hat will also help.)
Now, excuse me… While I just go Google images of cocker spaniels with the sweetest ears.