Joyce claims immunity on agency shift docs

AAP
18/10/2016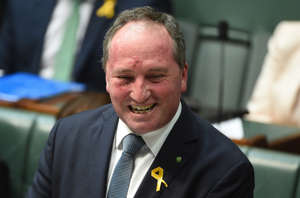 © AAP Image/ Mick Tsikas Agriculture Minister Barnaby Joyce has moved to prevent the disclosure of documents about a controversial agency relocation to his northern NSW electorate.
Mr Joyce has been facing pressure over a decision to shift the government's pesticides agency from Canberra to Armidale.
But a Senate estimates hearing on Tuesday was told an analysis of the relocation would be subject to a ministerial public interest immunity claim, citing cabinet considerations.